Cafe Mahjongg
Match tiles to earn your favorite coffees from around the world! in addicting Cafe Mahjongg Game
System Requirements
OS: Windows XP, Windows Me, Windows Vista
Memory: 256 MB
CPU: P800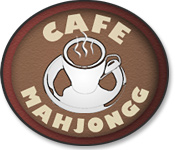 Cafe Mahjongg Game Description
Order a latte and immerse yourself in the world of coffee at Cafe Mahjongg! Match tiles to earn your favorite coffees from around the world! Try out the House Blend, for a story adventure, or Espresso Mode, if Free Play is more your flavor. Earn up to 15 different coffees including the No Frills Cup O' Joe, Hazelnut Iced Cafe, Cafe Au Lait and more or create your own unique blends by uploading your favorite pictures! With more than 120 levels, Cafe Mahjongg is your gaming and coffee fix!
Cafe Mahjongg full version features include:
More Than 120 Caffeinated Levels!
Earn 15 Original Coffees!
Play "House Blend" Or "Espresso" Mode!
User Friendly Level Editor!
Cafe Mahjongg Game Customer Reviews
This is a lovely game for sitting back with a cup of coffee and just chillin away the hours. It is reasonably challenging. The music is quite good, and love the coffee house aspect. Definitely good for those days when you want a brainless game to play that will keep your interest. Definitely have and will continue to recommend it.

- by rockhardgirly
Great Mahjongg game. I love the coffee theme tiles. Took a minute to get used to the "parking spot", makes it easier, so go for speed.

- by Anonymous
I play this game over and over, when there's nothing else to do! I enjoy it enough to keep it and recommend it to friends.

- by espenolie
Related Games
If you like Cafe Mahjongg game, you may also like...