Ashes of Immortality
Join Simona and defeat the creatures of darkness! in addicting Ashes of Immortality Game
System Requirements
OS: Windows XP/Windows Vista/Windows 7
CPU: 1.2 GHz
RAM: 1024 MB
DirectX: 9.0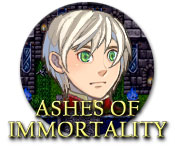 Ashes of Immortality Game Description
Mankind lives in terror as creatures of the darkness plague the continent. This is Ruthven, a world where Hunters, Vampires and Werewolves fight to determine which species shall prevail. Join the Hunter, Simona Rinoldt, on a quest of discovery and revelation. What begins as a simple mission to free a small town from evil quickly turns into much more. Simona must travel a dangerous world, making unlikely allies and facing invincible foes in the exciting Role Playing Game, Ashes of Immortality.
Ashes of Immortality full version features include:
Beautifuly composed soundtrack
Compelling yet humorous storyline
Many Side-Quests to complete
Ashes of Immortality Game Customer Reviews
This is an outstandingly well-designed RPG with witty dialogue and very appealing graphics. The story is well thought-out and the side quests are interesting and well worth playing as you pick up some weapons and armor you would not get otherwise. There are a lot of references in the names of the characters to vampire lore and the novel Dracula which will make anyone who is interested in vampires smile. I agree with the previous reviewer that the initial level of battle challenge was easy, but it gets harder as you go along. A very, very fun game!

- by gcbudka
If you have played any of the Aveyond series, Skyborn or Celia you will love this game!

This is a classical well made game featuring (in the haunting spirit) vampires and vampire hunters. You get to meet several characters, whom all have small biographies made, and a different kind of special skills system. All in all, they took an already good concept of games, added their own twist and amazing artwork, to create Ashes of Immortality.

The combat system is more recogniseable for all of you who have played Skyborn. The only complains I do have is that the beginning is ridiculously easy, hence I have yet to find this challenging. I kind of miss the options of what level you want to begin from.

- by Shitzadorina
I've played lotsa fine RPG's here and on consoles but the PC variety are usually poorly translated and frustratingly hard to control, ignoring the mouse and forcing players to fumble with the keyboard. But THIS game has it all! Good mouse input (with occasional keyboard use but those are usually labeled# a riveting story and very good translation. #Some spelling errors are minor and don't spoil the game's flow.) Thee's lots to do and side quests galore. If you're an RPG fan, rejoice, BF has found a great one. If you're new to RPG's try this out as it's not hard to get the basics and dive into the action. I very much recommend this game to veteran players and newbies alike.

- by TeachumWell
Related Games
If you like Ashes of Immortality game, you may also like...