Glow Fish
Save Coralline from Dr. Urchin! in addicting Glow Fish Game
System Requirements
OS: Windows XP/Vista/Win7
CPU: 1.0 GHz
RAM: 1024 MB
DirectX: 9.0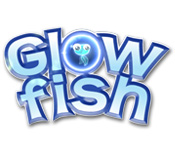 Glow Fish Game Description
The evil Dr. Urchin has kidnapped Coralline, your special lady friend, and now it's up to Glowfish to save her before it's too late! Swim your way with fluid control through a motion-filled maze of brilliantly-colored ocean landscapes and unforgettable sea characters. Each level takes you deeper in the unique ocean world with new challenges and enemies at every turn. Add to your team by collecting powerful Super Chums to help you along the way in this incredible Arcade & Action game!
Glow Fish full version features include:
50 A-Maze-ing platform adventure levels
Unlock all 8 Super Chums
Collect coins to upgrade your Super Chums to prepare for each Boss Battle!
Save Coralline from Dr. Urchin!
Glow Fish Game Customer Reviews
Lovely bubbles, underwater plant life, ethereal music and little fishes you have to rescue and protect. All the while, you collect coins and build your strength to circle and defeat the monsters. Deliver those sweet little fishies safely home to complete the level. Really fun.

Don't be discouraged if it eludes you at first. I was a klutz in the beginning, bumping around and restarting over and over but I liked the game so much that I persevered. With just a little practice and realizing I could attack by circling the monsters, I loved it.

Give this a try. It's different. It's beautiful. It's fun.

- by Lauralei
I absolutely love this game! And so do the grandchildren (ages 4-12). Love the graphics, lots of levels and plenty of game play. Love the "glow chum" helpers. Not too challenging that you get frustrated, not so easy that you breeze through. Just right guys! Thank you. This HAS to be my favorite game so far. Definitly get your money's worth on this one!

- by kherrera
Related Games
If you like Glow Fish game, you may also like...