Planet Horse
Saddle up for the adventure with Planet Horse! in addicting Planet Horse Game
System Requirements
OS: Windows XP/Vista/7
CPU: 1.6 GHz
RAM: 1024 MB
DirectX: 9.0
Hard Drive: 242 MB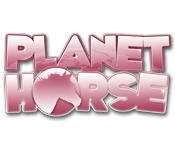 Planet Horse Game Description
Planet Horse is a unique arcade game that lets you ride your horse freely in spectacular settings. Achieve numerous challenges, protect the environment and take part in real riding competitions. Take care of your horse, train him, earn his trust and become friends with him. You can also count on the support of your personal trainer to become an excellent rider and start the adventure of your life in America!
Planet Horse full version features include:
Switch between 3 exciting modes: free horseback riding, show jumping events and cross country.
Choose your horse from 7 breeds including a zebra and a unicorn, and explore huge worlds.
Customize your appearance and your horse with many accessories.
Train your horse, take care of it, and together, become an unbeatable team.
Planet Horse Game Customer Reviews
This game is super childish but I really liked it. There are a lot of things to do, and you compete in races and collect things and do jumps and everything to get coins so you can buy stuff for you and your horse. It is a really cute game, and I really enjoyed it. Even though I am 21, it is still fun to act like a little girl sometimes and just have fun.

- by RandiM
As the owner of many horse games that involves mysteries and storylines, I was pleasantly surprised with this game. It was very user friendly and simple. There were many options to choose from to customize your player and your horse and there were also a good amount of events so it didn't get boring. The gameplay was nice, the controlling was easy. The graphics are very nice and realistic. However, the graphics look exactly like the game Horse Life for PC but it was still very good. If your looking for a simple horse game without the pointless storylines and tasks, than this is a good game.

- by Rebecca Hardman
Being pretty much older and loving the game. The movements are realistic and the scenery is pretty cool. If the game was a bit bigger I would like more different kinds of equipment along with bigger variation in the horse colours. Some more possibilities in choosing the rider would allso be nice.

It would be nice if players were able to sell horses and equipment.One thing that really anoyes me is that the you can't see your other horses in the stable. That could be a nice feature to have more things to do in the stable while admiring your horses. The IS for horse lovers right?

All in all I love the game. It's the best horse game I've tryed so far.

- by IgnisFatuus
Related Games
If you like Planet Horse game, you may also like...