Aveyond: Gates of Night
Help Mel get back a powerful orb! in addicting Aveyond: Gates of Night Game
System Requirements
OS: Windows XP/Vista/7/8
CPU: 600 Mhz
RAM: 256 MB
DirectX: 8.1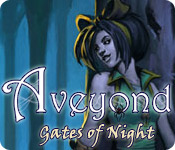 Aveyond: Gates of Night Game Description
Help Mel, a common street thief, get back an orb of great power from the vicious vampire, Gyendal. Steal back the relic and prevent an evil and dark prophecy from occuring! Gather together an unlikely band of friends and confront an ancient evil in Aveyond: Gates of Night. Solve different puzzles, complete exciting quests, and much more, as you explore an enchanting world in this clever Strategy game.
Aveyond: Gates of Night full version features include:
Packed With Monsters, Magic And Humor!
Find The Powerful Artifact!
Thwart The Vampire Gyendal!
Second Game In The Orbs Of Magic Series!
Aveyond: Gates of Night Game Customer Reviews
This episode was fantastic! There are lots of new places, races and plot twists to keep you interested. For those who love romance, this is your chance to give Edward the bride of your dreams. All of the art is beautiful and involving. The plot becomes less scripted since you have several options once you leave the mainland, so those who like to explore will love this game as well. The monsters are challenging and the ending fight is tricky as well, but not frustratingly so. Above all, this is a game with hours of fun play which will make you want to play again and again!

- by ljspence
Outstanding game! Much better than Lord of Twilight, in my opinion, as there's more adventure to be had and I feel like I have more control over my party. I haven't quite finished yet (though I'm close), but this has already become my favorite game of the Aveyond series. Looking forward to the next installment!

- by Rachael
I love Amanda's games too, especially Aveyond series. Gates of Night is full of surprises, beautiful music and scenery, and interesting quests, characters and puzzles. More than anything, I love Amanda's stories. And the next episode is coming in November!

- by tekirpitir
Related Games
If you like Aveyond: Gates of Night game, you may also like...