The Great Tree
Help save The Great Tree and spare your people from the Ixies! in addicting The Great Tree Game
System Requirements
OS: Windows 2000/XP/Vista/7/8
Memory: 512 MB
CPU: 600 Mhz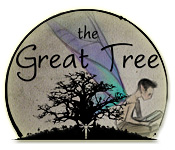 The Great Tree Game Description
Fly into a magical world of mystery and adventure told through beautiful drawings and mesmerizing gameplay with Reflexive's enchanting game: The Great Tree! When the Pollen Collectors are bewitched, the faeries' survival rests upon the shoulders of their children. This quest will lead them directly into the dangers of the forest, where there are whispers of something sinister lurking in the shadows. The tree's life runs short. Set forth now to save the faeries in this grown-up tale of good and evil!
The Great Tree full version features include:
Save Your People From The Ixies!
Fantastical Power-Ups Will Aid You In Your Quest!
10 Gorgeous And Engaging Environments!
Amazing Creatures To Test Your Skills!
The Great Tree Game Customer Reviews
This is a dark, beautiful game, unlike anything else I've come across. The background storyline is stunning and I was desperate to get through levels to hear more of it. The game is like a shoot em up, but you're hunting and gathering rather than on a direct mission to kill everything in sight. Graphically splendid, I felt entirely emmersed in it every time I played. Longer than I expected, challenging, and memorable.

- by ItsSpooky
The art work and graphics are amazing. The colors throughout the game blend and contrast perfectly. The music is beautiful and relaxing. This is one of the few games where I leave the music playing. The fairies and insects are realistic and captivating with their graceful and sometimes deadly movements. The power ups are interesting especially the choice of your fairy wings. You fly about saving the world from evil while you relax to beautiful music. Great fun!

- by Pilar
One of my favourite games. Addictive! The creatures that want to grab for me and swallow me up are amazingly done. Avoiding them can be a challenge at first, so for new-comers to this game "Be on the lookout all around the screen, as you don't know what's lurking there to grab you" I highly recommend this game.

- by ILuvChoc
Related Games
If you like The Great Tree game, you may also like...